In some cases, we earn commissions from affiliate links in our posts.
Fans of the Brighton-based crime drama Grace will be pleased to know the show is returning for a second series in the not-too-distant future. Here's everything we know so far about the upcoming Season 2 of Grace.
When Does Season 2 of Grace Air & Where Can I Watch It?
The popularity of Grace season 1 was so great that ITV renewed the series for season two after the airing of the first episode.
ITV's Head of Drama Polly Hill issued a statement saying: "We are delighted to be adapting more of Peter James' wonderful novels."
Series writer Russell Lewis (Endeavour) commented on the announcement of season 2, saying:
Team Roy Grace are delighted to have been given the opportunity by ITV to return to Brighton (& Hove, actually!) to continue Roy's story with a new series of films based on Peter James best-selling novels.
Given that season 1 just finished, there's no confirmation on the release date of season two. It's likely going to air in 2022. As always, we'll update this post when we get more details.
Season 2 of Grace will premiere on ITV, and it's expected that US-based fans will likely be able to stream it on BritBox.
You can stream Grace season 1 on BritBox now.
What's Happening in Grace Season 2?
Grace is a detective drama based on the crime-thriller novels of Peter James. The novels tell the story of Brighton-based DS Roy Grace.
Grace stars John Simm (Life on Mars, Doctor Who) as detective Roy Grace. He is haunted by the mysterious disappearance of his wife, and has a reputation of using unorthodox methods to investigate his cases.
Starring alongside Simm is Richie Campbell (Liar) as Grace's partner, and Rakie Ayola (Noughts + Crosses) as Chief Constable Vosper, and Adrian Rawlins (Harry Potter) as Harry Frame.
The first season of the show was broken into two episodes. The first book, Dead Simple covered the first episode of season 1. The second book in the series Looking Good Dead covered episode 2.
It's thought that season 2 will continue this format, adapting books three through five:
Book 3 | Not Dead Enough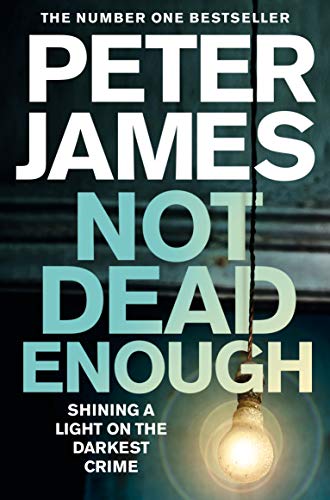 DS Roy Grace is sure Brian Bishop murdered his socialite wife. The only problem? He was sixty miles away, asleep in bed at the time of the murder. Has someone stolen Bishop's identity, or is he just a very clever killer?
Get it: Kindle | Amazon Paperback | Audiobook | Bookshop.org (supports independent bookshops)
Book 4 | Dead Man's Footsteps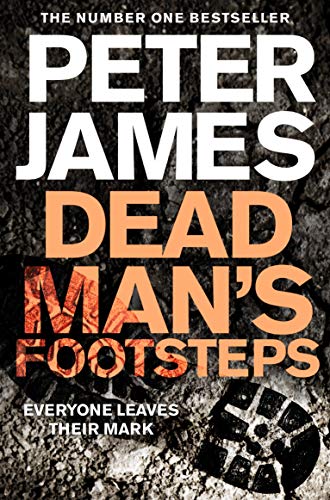 In the aftermath of 9/11, a failed Brighton businessman sees an opportunity to shed his debts, disappear, and reinvent himself in another country.
Six years later, skeletal remains of a woman's body are found in a storm drain, leading DS Roy Grace on an international investigation as he races to save the life of a woman being pursued in Brighton.
Get it: Kindle | Amazon Paperback | Audiobook | Bookshop.org (supports independent bookshops)
Book 5 | Dead Tomorrow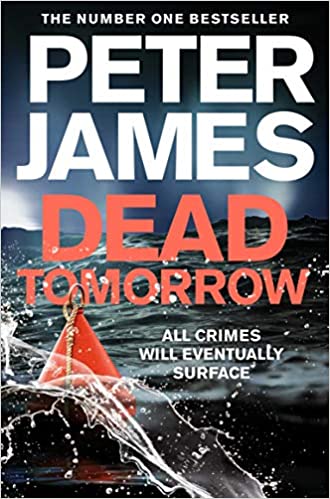 When a missing teenager is dredged up off the Sussex coast, missing a number of vital organs, it leads DS Roy Grace to a gang of child traffickers operating from Eastern Europe.
Get it: Kindle | Amazon Paperback | Audiobook | Bookshop.org (supports independent bookshops)
You can see all of Peter James' Roy Grace books in order HERE.
Other cast members for Grace season 1 include Laura Elphinstone (Line of Duty) as DS Moy, Alisha Bailey (Save Me) as Ashely, Matt Stokoe (Bodyguard) as Mark, Maggie O'Neill (EastEnders) as Gill, and Tom Weston-Jones (Dickensian) as Michael.
Series leads including Simm, Campbell, Ayola, and Rawlins are expected to return. It's likely the supporting cast for series 2 will be new since they will cover different cases.
Will You Be Watching Season 2 of Grace?
Did you love Grace season 1? Will you be tuning in for Season 2? Let us know in the comments!